All Bird Clinic features state-of-the-art bird only boarding facilities. Every bird that boards with us is given special attention, as each day our boarders are weighed, and notes are recorded on behavior and appetite.
Following are our options for boarding:
Birdie Day Camp - Busy schedule? Drop your bird off for birdie day camp. This can be for an exam, grooming, or any other necessities, or to just hang out and socialize for the day.
Regular Boarding - Going on a trip? Let ABC look after your birdies while you are away.
Long Term Boarding - Going on an extended trip? ABC can take care of your long term boarding needs for one month or longer.
Hurricane Boarding - Hopefully it won't be needed, but ABC offers hurricane boarding / evacuation if there should be an impending hurricane. Inquire about details at our front desk.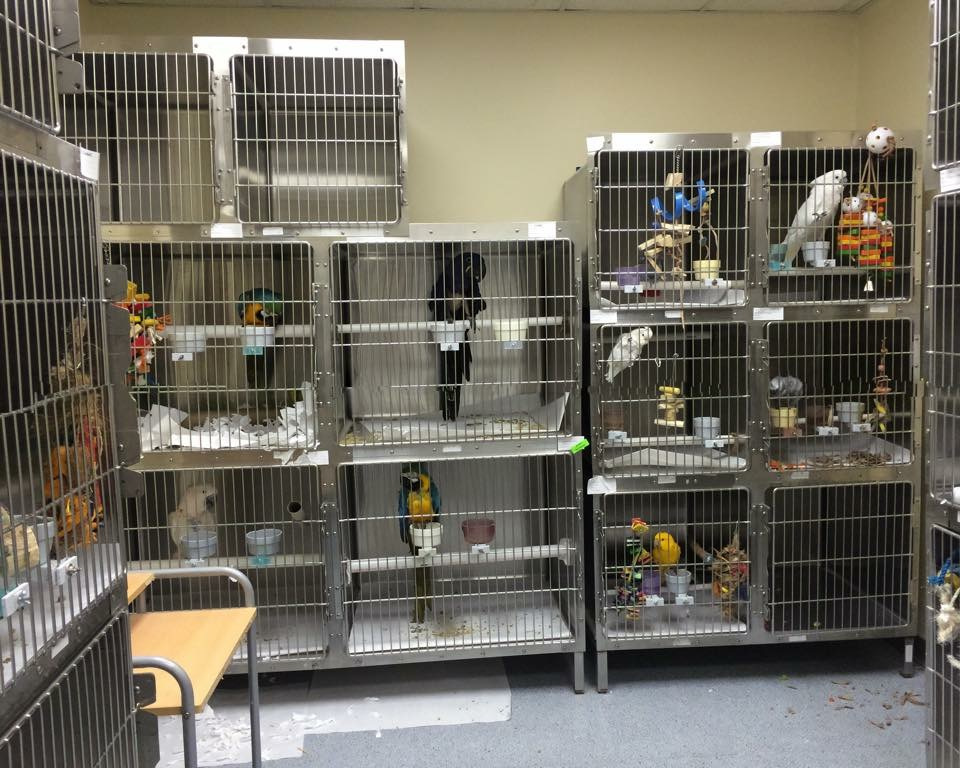 Large Bird Boarding Area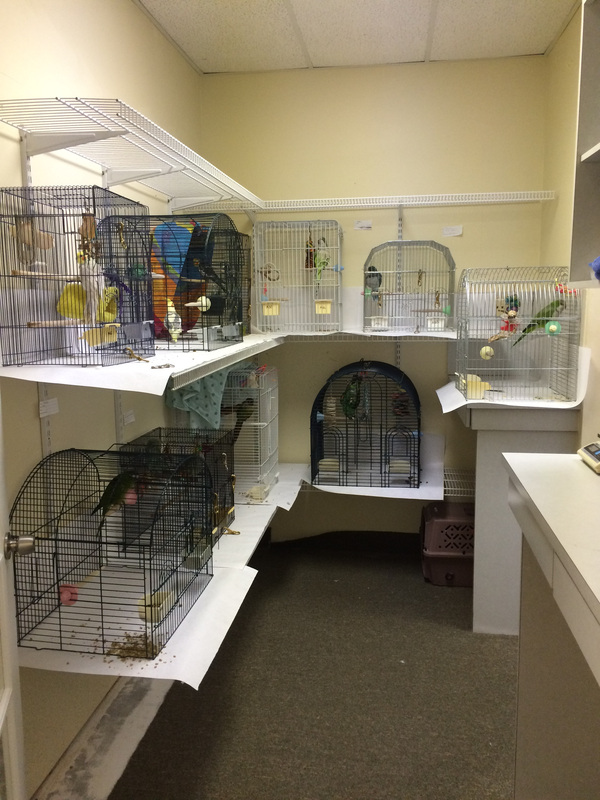 Small Bird Boarding Area